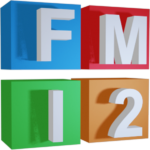 Already have your Fairs M.I. Planner, and want to learn more?
The very best way is to Contact Us and schedule an online Learning Session.
But these learning videos below also show you step-by-step how to perform tasks.
How to Use Keyboard Shortcuts
Zoom - Hold down control key and
scroll mouse wheel
Pan - Right click mouse button and pan around
Move Objects in 1 foot increments with the arrow  keys
Undo - Control Z
Delete - Delete Key
Duplicate - Control D
For Beginners: Good "Starting Out" Info:
More Video Lesson Topics
Trouble Shooting
Clearing Browser Cache - (3 min.) How to view new program content (from your "Plan Control" list of Outdoor Areas and Buildings)
Not a Fairs M.I. Subscriber?
Go Here: And try these lessons out, on a Fairground Planner.
Get a free trial demo: We'll create a Planner of your own Fairground.
Contact Us: And we will provide you an online guided tour" of the Fairs M.I. tools. call 443.235.1344 / email [email protected]
or you can:
Submit a form request for your Fair's demo site, or more info.