SITE PLANNING made easy.
Learn to plan and manage your Events and Facility in just Minutes!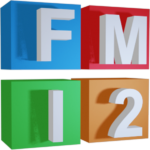 ✦ Start planning and managing your Event and Facility in 30 minutes.
✦One Low Annual Subscription Price: - 
✦ No Extra Charges, 100% Predictable Cost
✦ No Set Ups, No Software Installations, No Special Skills.
✦ Unlimited: Support, Training, Users, Events, Changes.
✦ "Try Before You Buy" - Using your own facility !

✦ Click Here To View the "Fairs M.I." tools in Action:
Do you have enough time to watch a 5 minute video?
Please Note: Our Website has not quite caught up with our new Fairs M.I. version (FMI2). We are working on updating the content as quickly as possible.
To see the Planner Tools demonstrated, or to tryout the tools on a
Demo using your own Fairground, please Go To "How It Works".
For More Info Contact: Steven Bolgiano - Professional Services Director
sbolgiano@fairsmi,net   /   443.235.1344